So, three weeks ago we had Sophia's second birthday party and celebrated Yo Gabba Gabba style. She had a blast and everyone seemed to enjoy themselves.
Here is our Yo Gabba Gabba decorated patio. All of my decorations were printed from my computer, and handmade. Nothing fancy, but helped save a lot of money. The balloons really helped give it lots of color. I also used all of the Yo Gabba Gabba toys that the girls had for decorations.
I really liked how the birthday banner turned out. Blue construction paper and sticker paper with Yo Gabba Gabba-esque font printed on it. I made the party hats (printed Yo Gabba Gabba printables from Nick Jr. on sticker paper and hats in Yo Gabba Gabba character colors). I printed the Yo Gabba Gabba paper dolls and glued them to ribbon and hung them from the patio roof.
The kiddie table (also decorated with printables from Nick Jr.)
The food table: All Sophia approved. We had Peanut Butter and Jelly Sushi AND for a fun variation, Nutella and Marshmallow Fluff Sushi. I also made chicken and plain cheese quesadillas, Bacon Wrapped Pineapple Bites! and little smokies in a blanket. There were various dips and salsas and Bill's mom brought a great fruit platter with this delicious cream cheese/marshmallow fluff dip. I also made pink lemonade but re-christened it "Dazzle Berry Lemonade" which is what Muno's mother makes for the gang in the "Family" episode.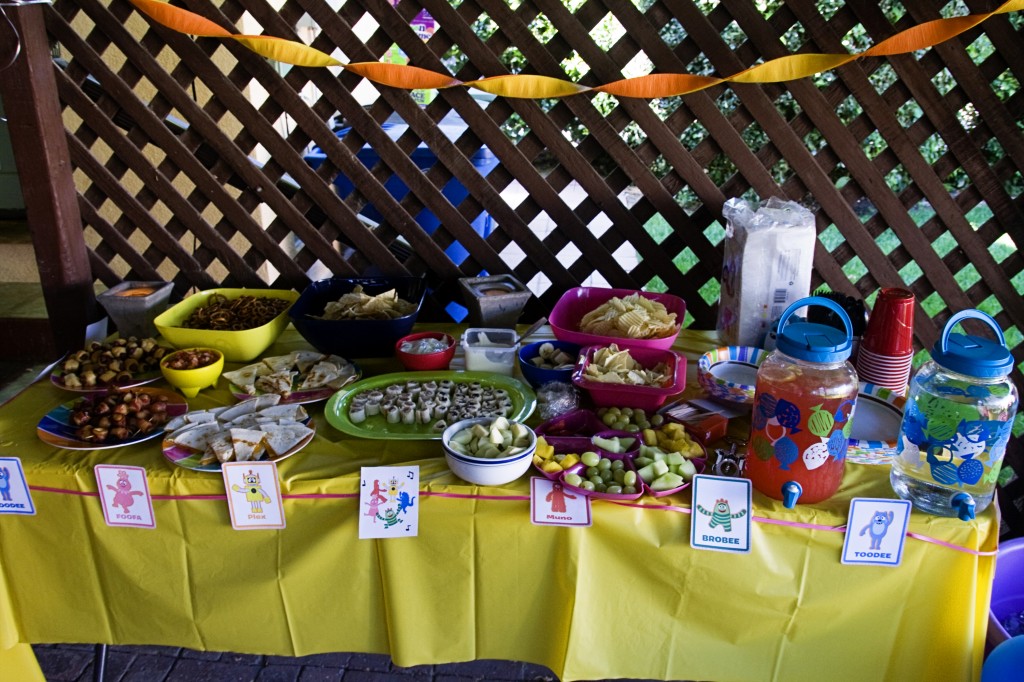 Excuse the graininess of this photo, it was taken with my cell phone at 1 in the morning the day of the party as soon as I finished it. But this is the cake I constructed for my baby's 2nd birthday. I was quite proud of it–it isn't as fancy as a store-made cake, but it was EXACTLY what Sophia wanted, a green and pink cake. The inside was pink with chocolate chips. It was an Apple-Chip recipe my friend gave me. It was pretty tasty. Between each layer was a chocolate ganache I made from scratch. I iced it with homemade buttercream (any generic recipe will do). I forgot to take a solo picture of the inside of the cake, but it looked like a watermelon. I also made her the Ben & Jerry's French Vanilla ice cream that I made for Olivia's birthday, and like her sister, she wanted it BRIGHT yellow.
My icing skills need a little work, but I'm still quite proud. (Toodee fell off somewhere between the kitchen and the table).
Our Muno Pinata that was bigger than the kids! And yes…there was beer at a 2 year old's party. But I didn't provide it (if that makes it ANY better–apparently on really hot days, beer is a necessity for some folk).
Yummy candy.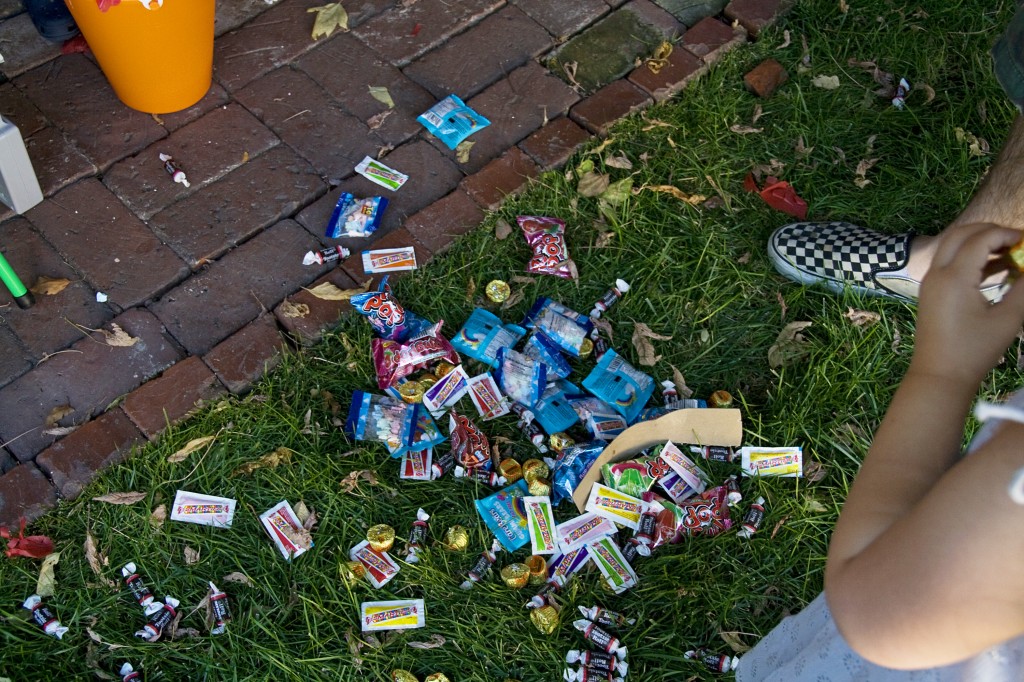 The ring pops were a hit.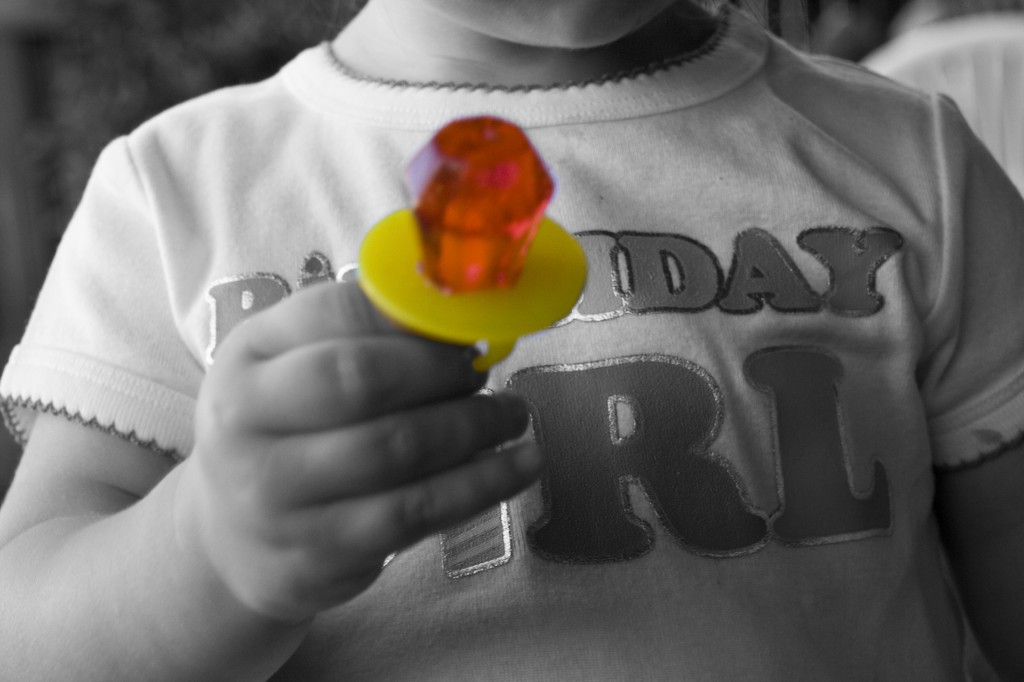 All-in-all we had an amazing day!