Day 36: I had to make myself find something to photograph, as I had two sick, snotty children who were not amused at my photography attempts. I liked the conversation hearts picture though, I thought it turned out okay.
Day 37: Superbowl Sunday. I stayed at home and took care of sick kids, so we lounged. The "Message" was one I took in the morning, and felt my picture of the day was complete, so I didn't bother bringing the camera out. Plus, the girls were snotty. No one wants to see that.
Day 38: Still not completely well, so we stayed inside and the girls colored and worked on puzzles. I liked the one I chose because of the pinkie. But the pictures of the girls coloring together were sweet.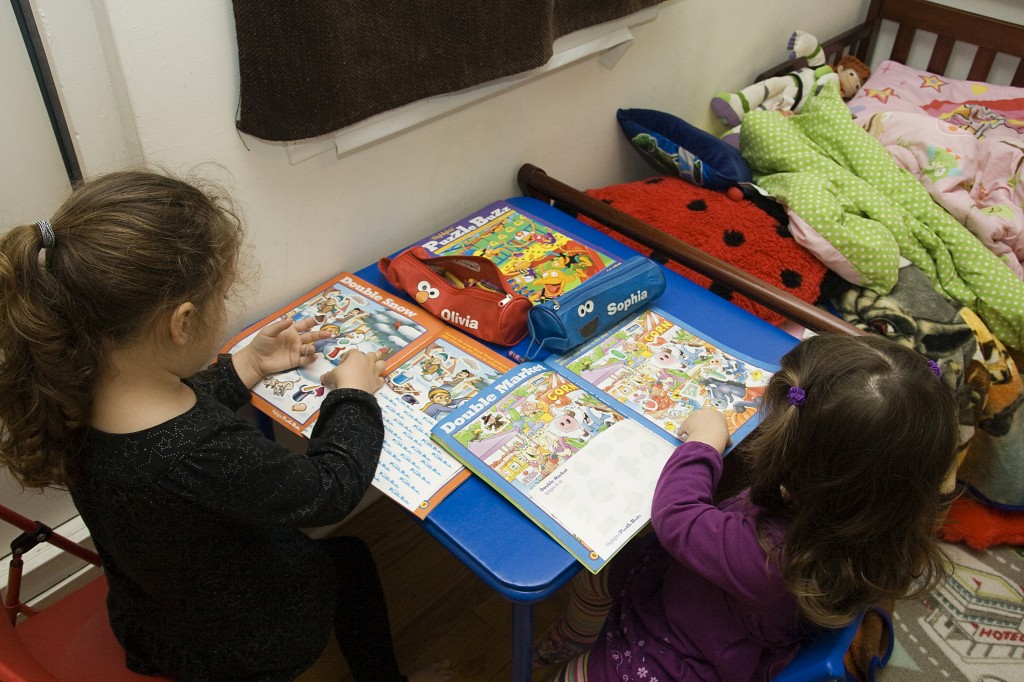 Day 39: We had a picnic outside and I found patches of clover growing on our fence. I became fascinated with it and snapped away. I kept only two pictures b/c I didn't really like the composition of the others. I loved the one I used, but I liked the "Old West" action I used on this one.

Day 40: I took my recovering sick, snot noses to Yogurtland for a treat. I took a lot of pictures of this, and I got some weird looks from other people, but we had a blast.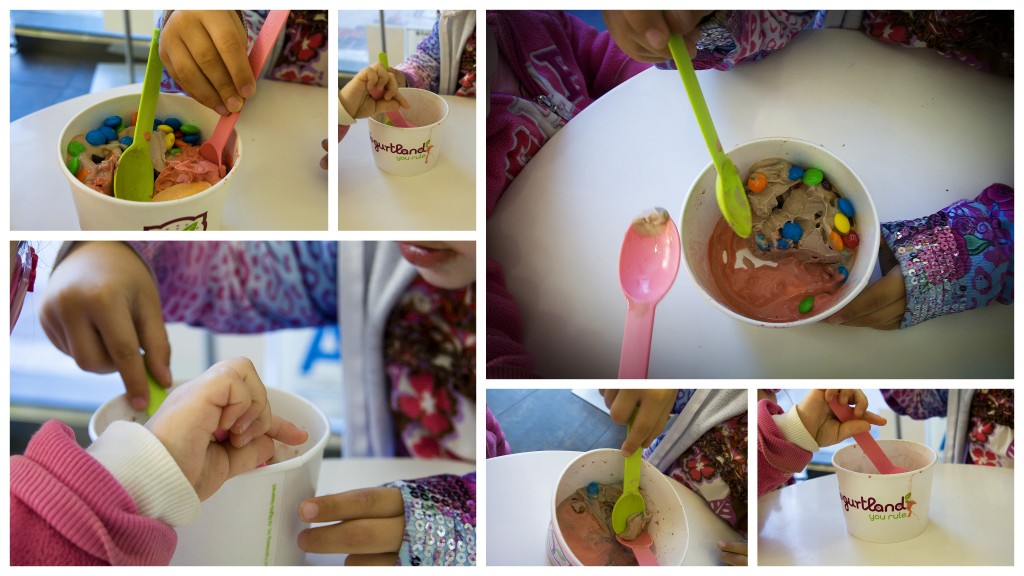 Day 41: I had non-cooperative room cleaners so not much got done that day, other than a few errands that HAD to be done. So I caught Sophia trying to cover Olivia with her shirt and found it hilarious. I also took a picture of their feet, but figured I would give you all a break from feet this week. Except in the outtakes.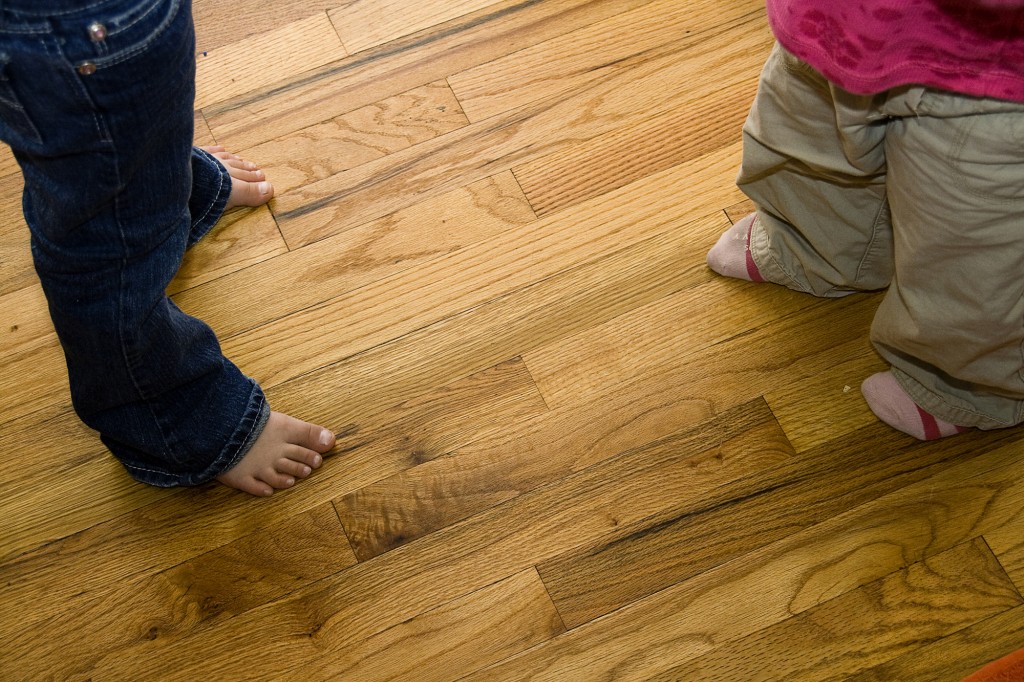 Day 42: We don't celebrate Valentine's Day. We get the girls little gifts, but our feeling is we don't want to be told that ONE DAY is when you show someone you love them. We try to do this all year. Plus, the idea of gifts whenever the mood strikes us is nicer than waiting for one day. That's what Birthdays, Christmas & Mother's/Father's Day are for. Imagine my surprise when the doorbell rang, and waiting for me on the front step were beautiful daisies. My favorite flower. I took a lot of pictures of them, couldn't decide, so I asked Olivia to do it for me. These are the others.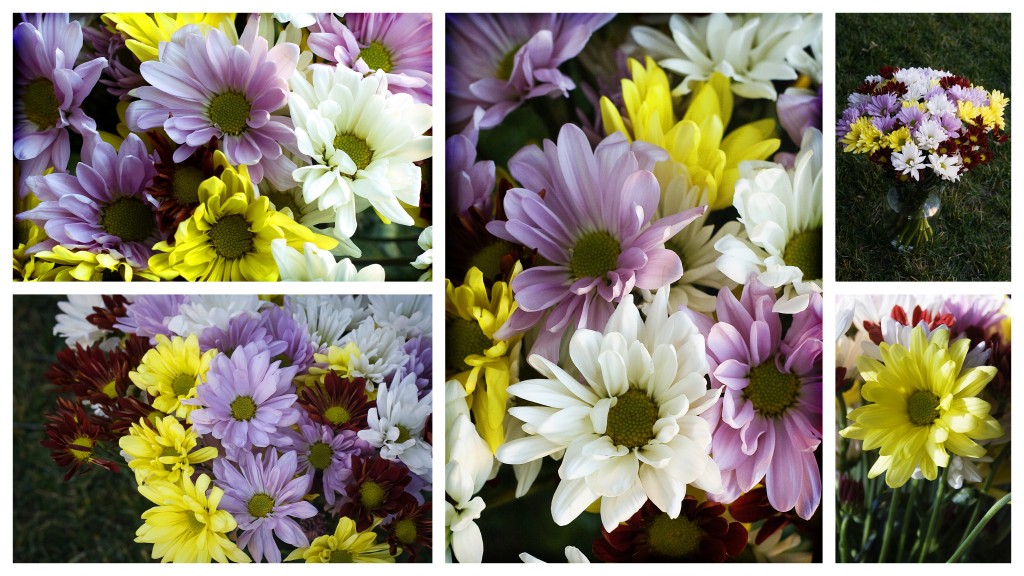 I also converted some into B&W and loved how they turned out as well.

We want to see your outtakes too! Go over to Amy's Outtakes post & link up! Or you can leave your outtake link in the comments and I'll add them below!