Day 22: We went to Costco. Bill liked the way the pallets looked, so I took a few pictures of them, I liked the way Olivia & Sophia's feet looked, so I took pictures of them (and used one of them for Wordless Wednesday). But ultimately, the sign won. It just made me giggle and it was different. I am trying not to bore everyone with constant photos of feet. It's hard, because, let's face it, the feet are cute.
Day 23: My mother-in-law came to visit and took us to lunch and then we baked with the girls. It was a nice time. (What? I actually like my mother-in-law…sue me). Most of the pictures were of the girls and her together, and Bill took a ton of us baking together, so technically, since HE took them, I couldn't use them. I went with the food photo and called it a day.
Day 24: The girls watched TV and ate one of the cookies they baked the day before. I may or may not have crossed Sophia's legs to get the shot. What? How is it any different than telling someone to smile? I took another angle and played around with the color scheme to change it up.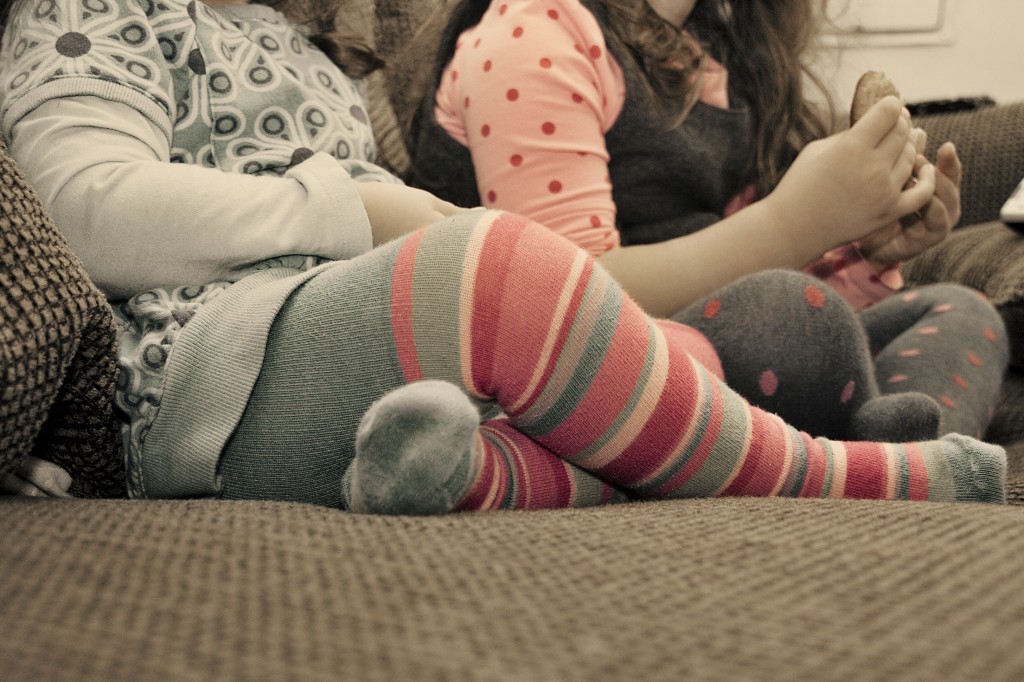 Day 25: Today was Olivia's first dance class, so I took as many pictures as I could get away with before her class started. Sophia and I then went to breakfast and I snapped a few pictures of that, but couldn't get over the image I used.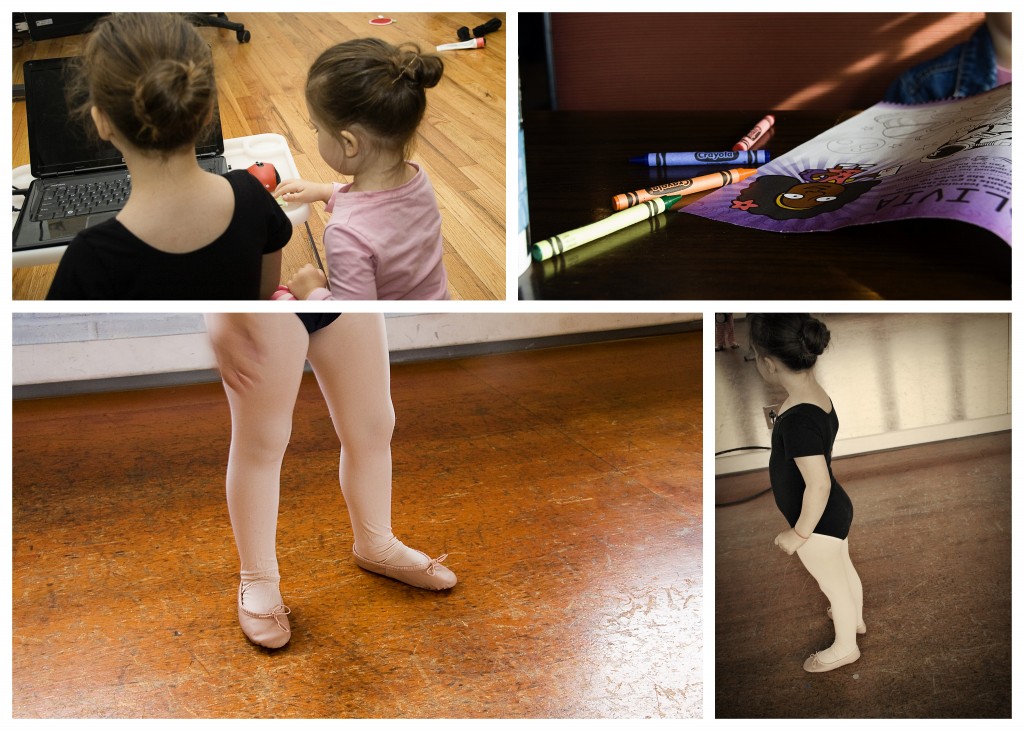 Day 26: This was the day I felt like crap warmed over, so I had no idea what I was going to photograph. Then the mail came and my fabulous friend sent these amazing little aprons for the girls. I loved how goofy they were in the picture I used, but this one nicely shows the aprons off as well. Plus Olivia's little hands clasped in front of her is just so ladylike. My grandma would be proud.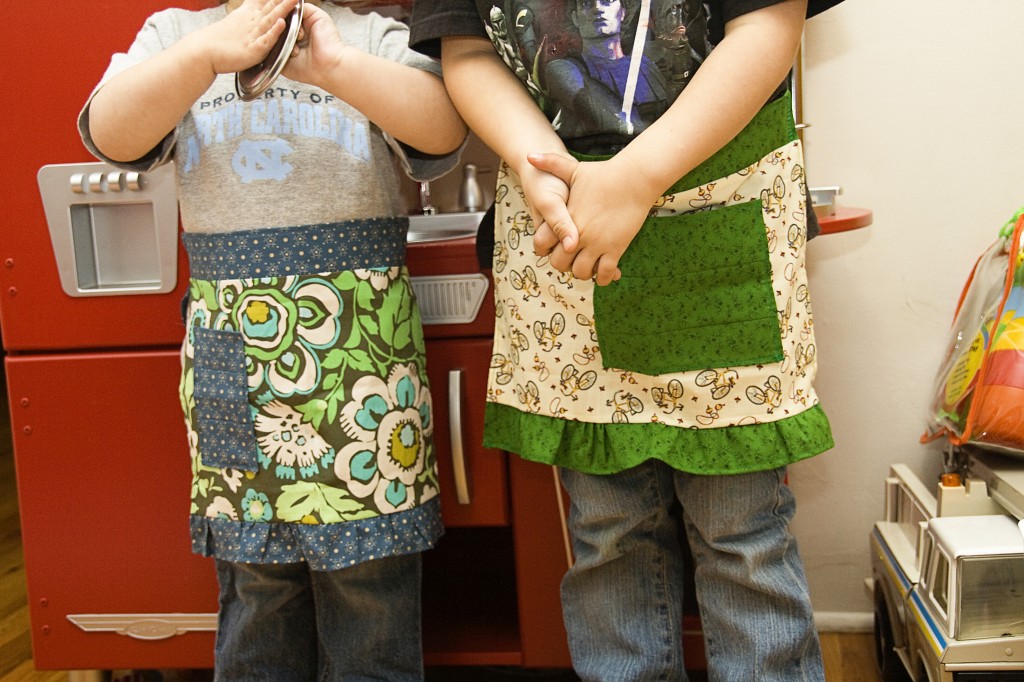 Day 27: We went to the library. I took a lot of pictures of them walking up together, but it was way too bright and I hate the harshness of overly bright sunlit photos. I did what I could in Photoshop. I like the one I turned B&W (when a picture is way too sunlit, making it B&W sometimes helps). If you have any other suggestions, please share!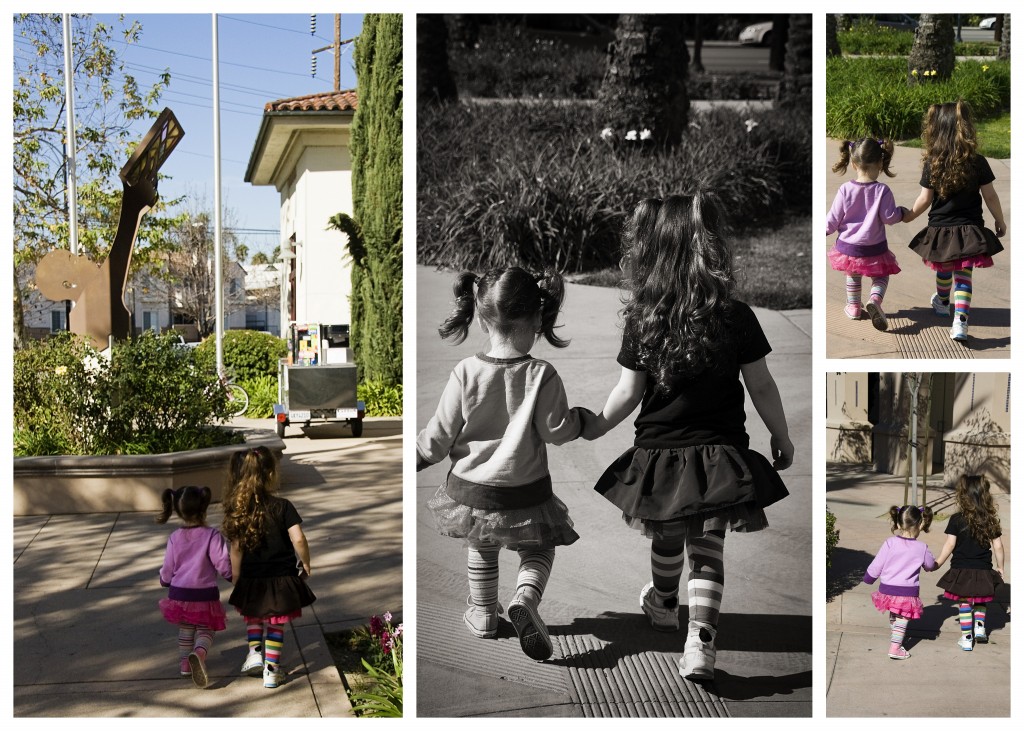 Day 28: I have been meaning to photograph this flowering tree (I learned from Amy that they are Camellias) we have beside our house, but never got around to it. So when the cute flower headband that I ordered from Twenty Five Design (which, BTW: I LOVE) came in the mail I was in a flowery mood. Here are the ones I didn't use.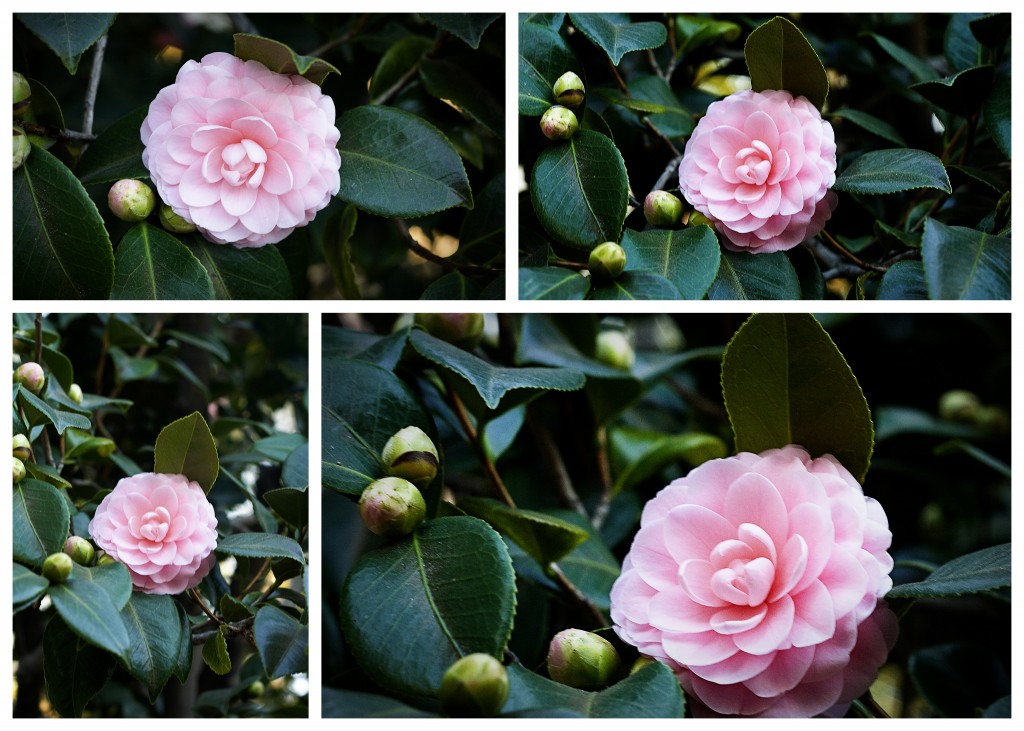 We want to see your outtakes too! Here's the code, join up by clicking below!
<script src="http://www.linkytools.com/thumbnail_linky_include.aspx?id=72881″ type="text/javascript"></script>