Day 15:  I took a lot of pictures of Olivia trying her ballet shoes on, and thought I was going to use one, until Suzanne sent me the coolest gift that I couldn't wait to try out. The shoe pics are still super cute (even if they aren't super focused)
Day 16: I always love going to the park on Sundays, because Bill is with me, so I have more time to actually take the pictures I want (extra eyes and all). I ultimately decided on a Sophia picture because it was her half-birthday. But these are some other ones I loved.

Why yes, I am obsessed with baby hands and feet. Why do you ask? The picture on the far left just cracks me up. Olivia did NOT want to go home, so she put got down into the sand and tried to "hide". Middle pictures are just Sophia digging. Left photo was cute, but the sun was too bright in that spot, which is why it didn't make the cut.
Day 17: So this was the first day of the sickness that crept into our house, but we managed to get out and I let the girls paint for a little while. I chose the converse/tutu picture, because COME ON! Cuteness overload. However I did like these pictures and it was kind of hard to choose.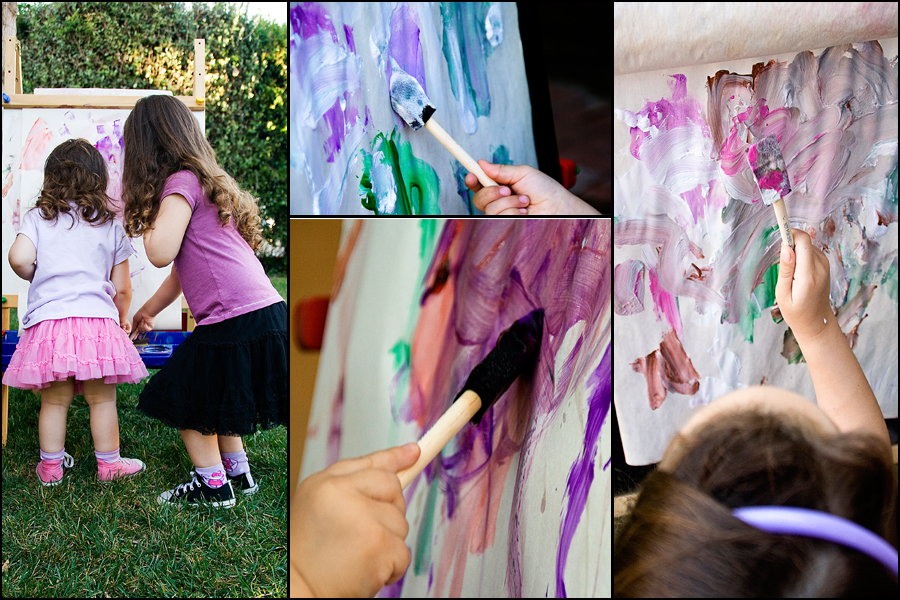 Day 18: We were all sick. But, near the end of the day, the girls, though snotty, REALLY wanted to go outside in our back yard, So, I let them play for a little while in their pajamas. I thought fresh air may be good for them. The moon started to rise, and I took a lot of pictures.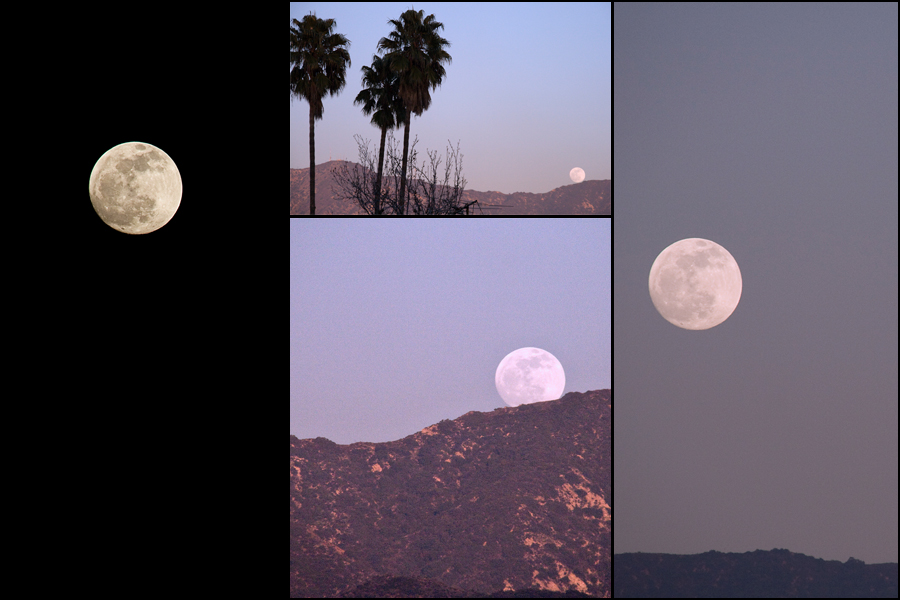 I did what I could to clean them up in photoshop, but they look very grainy (thanks hazy air smog!), which is why I chose the one I took when it was darker out.
Day 19: SO sick. We didn't leave the house. But Sophia kept me entertained by putting a basket on her head and keeping it there while she played.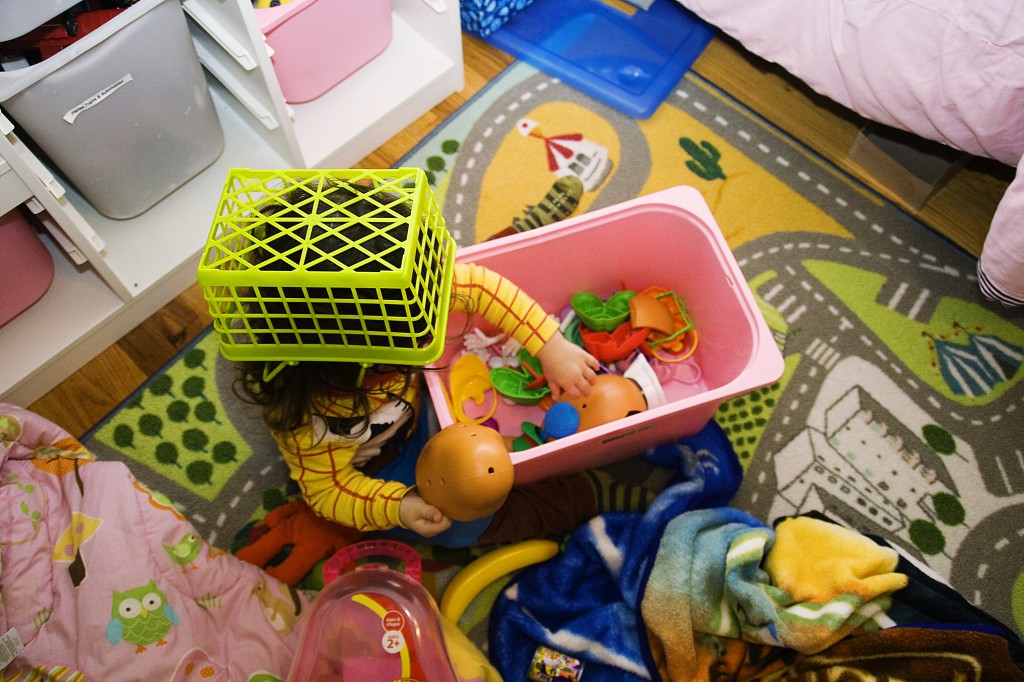 Day 20: We were still a house of sicklings, so I just walked outside my front door and looked up. I had forgotten how massive and impressive this tree was. I'm glad I decided to photograph it.
Day 21: We took the snot noses outside to play. Olivia insisted on wearing the dollar bin Uncle Sam hat my mom sent last 4th of July. She calls it a "Judge's hat" (I don't know why). Bill and I decided it would be pretty cool if judges actually wore hats like that. I like shadow pictures, but my camera had been on manual focus when I first started taking photos, so it wasn't as sharp as I like.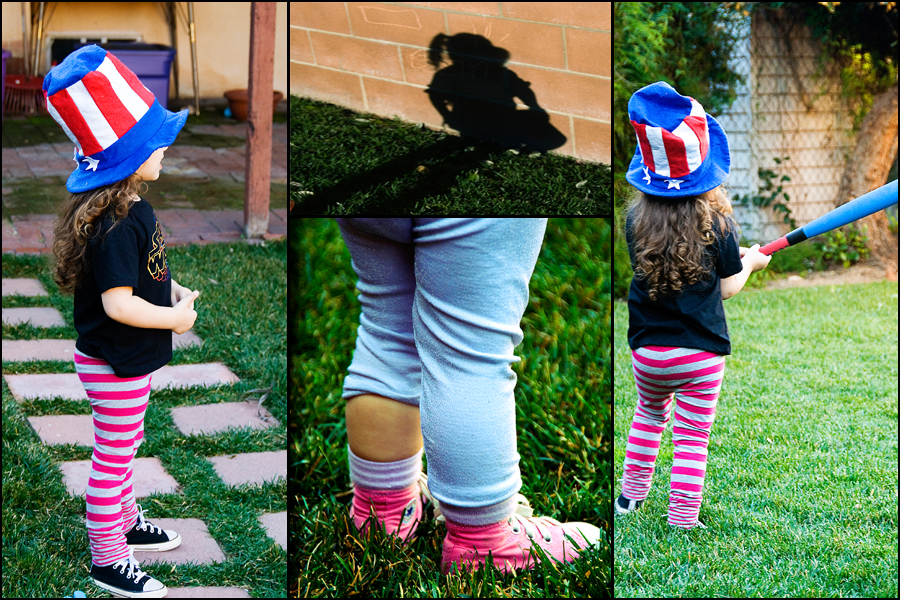 Yes. I will be seeking help for my converse on kids addiction. When they graduate. From college.
We want to see your outtakes too! Here's the code, join up by clicking below!
<script src="http://www.linkytools.com/thumbnail_linky_include.aspx?id=71046″ type="text/javascript"></script>