Sunday:
I went a little crazy organizing and labeling with my new pTouch label maker. Seriously. I'm in love.
Monday: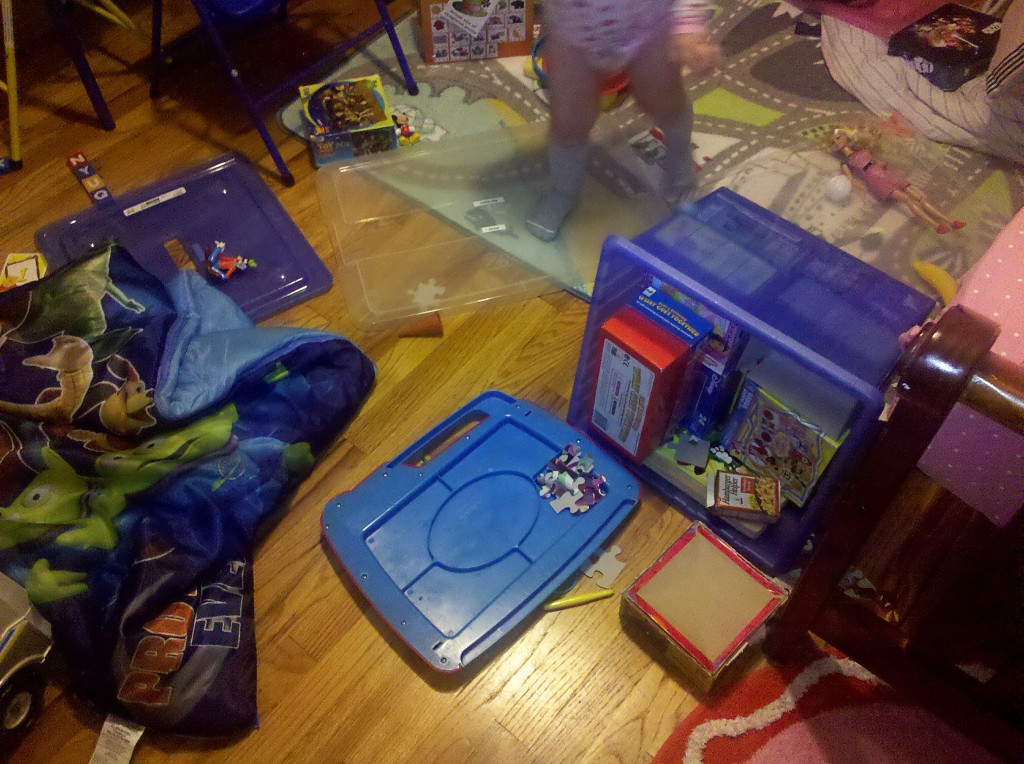 It didn't last.
Tuesday:
Bill had to go into work (on his vacation) so we spent the day hanging out and playing with all our new toys.
Wednesday:
We took the girls (and their dolls) to lunch. It was pretty rainy and yucky out, but they still enjoyed a seat on the (covered) outdoor bench.
We then went home and played the Kinect, until we realized we needed another game, so we took a quick trip to Best Buy, where we may or may not have committed slight child abuse by allowing Sophia to sit in the tiniest basket of the tiniest shopping cart. She enjoyed every minute. We came home where Olivia continued to play Kinectimals for over an hour. Sophia decided to bow out to deal with all her snot.
Thursday: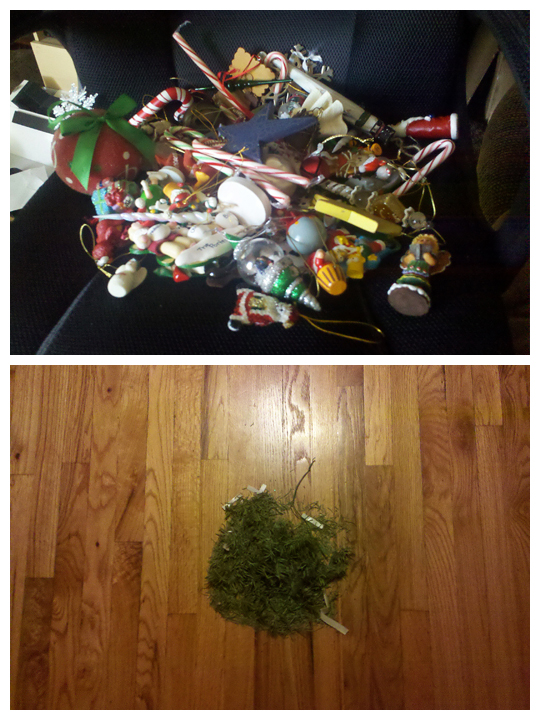 Bill had to go to the DMV, so I took the decorations off of the tree, as it had started to depress me with its dry, brittle branches. This is all that was left after we threw it to the curb.
Friday: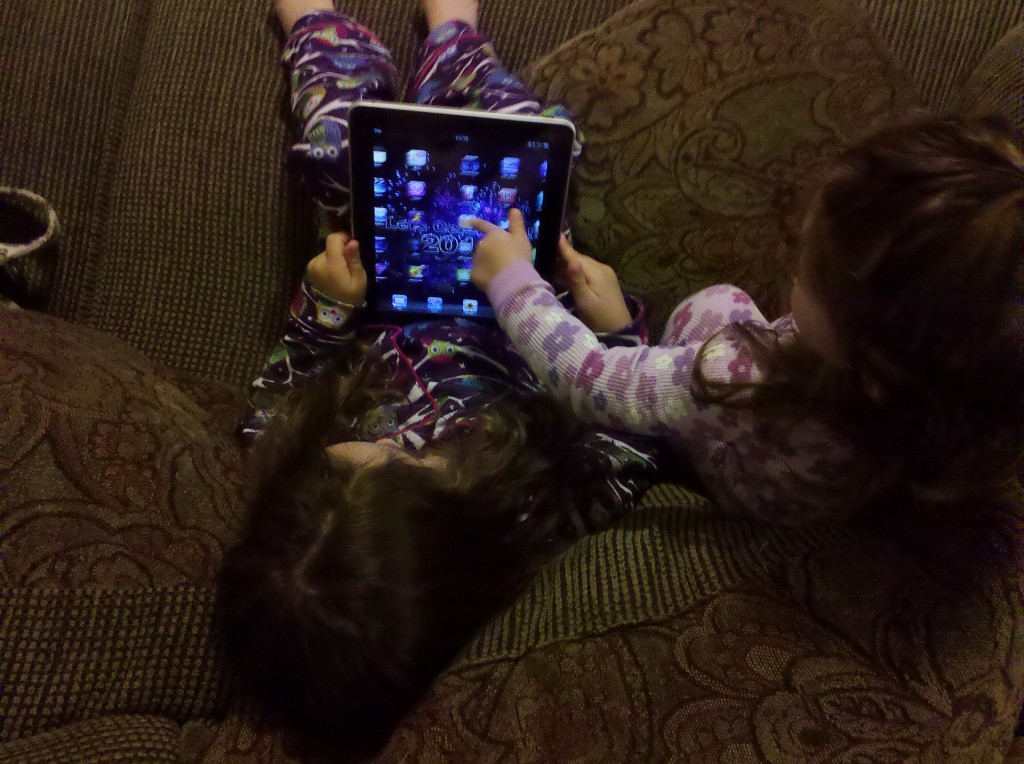 We had a very low-key New Year's Eve. Even so, the girls had a blast because Traci let them play with her Ipad. It made me nervous–there were many rules involved with allowing them to touch the ipad.
Saturday: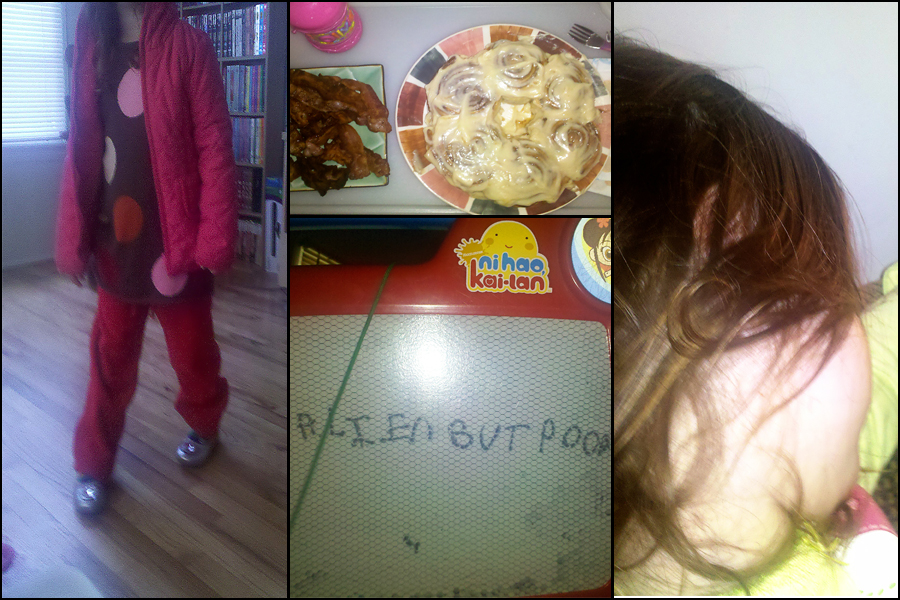 I made breakfast in bed; Olivia wrote funny things to make us laugh, then dressed herself to go out with her daddy, while Sophia spent the majority of the day trying to sleep off the Snotty McSnotty Pants she currently has.
While we didn't do a lot of wild and exciting things this week, it was SO nice to sleep late, relax and catch up on TV. Monday is coming way too quickly. How was your week? You don't need a Droid to play, any cell phone will do. But first, check out Amy's A Good Life blog for the code (Amy, again, you rock!). Then click below to link up!