Sunday:
We made cookies. LOTS of cookies.
My children are also weird. (Note: No one was harmed in the incorrect wearing of the Spiderman mask)
Monday: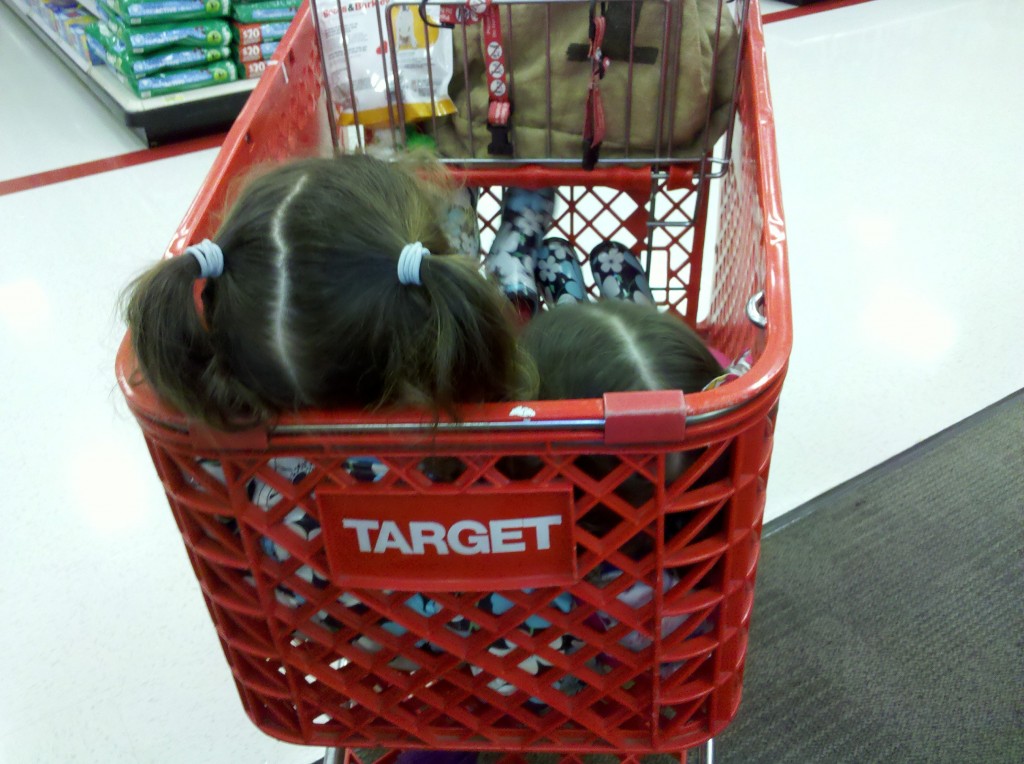 We went to Target in the rain for a couple of last minute gifts.
We spent the rest of the rainy day playing games and hanging out in our slippers.
Tuesday:

More rain, so we watched movies and the girls learned how to share their chair.
Wednesday:
This was the worst day of the rain, by far, but at least the girls were able to step outside for a few minutes to catch a glimpse of the rainbow that appeared in our backyard. Even if they were still in their PJs.
Thursday:
The rain stopped, so we went to the library to replenish our stock.
Friday: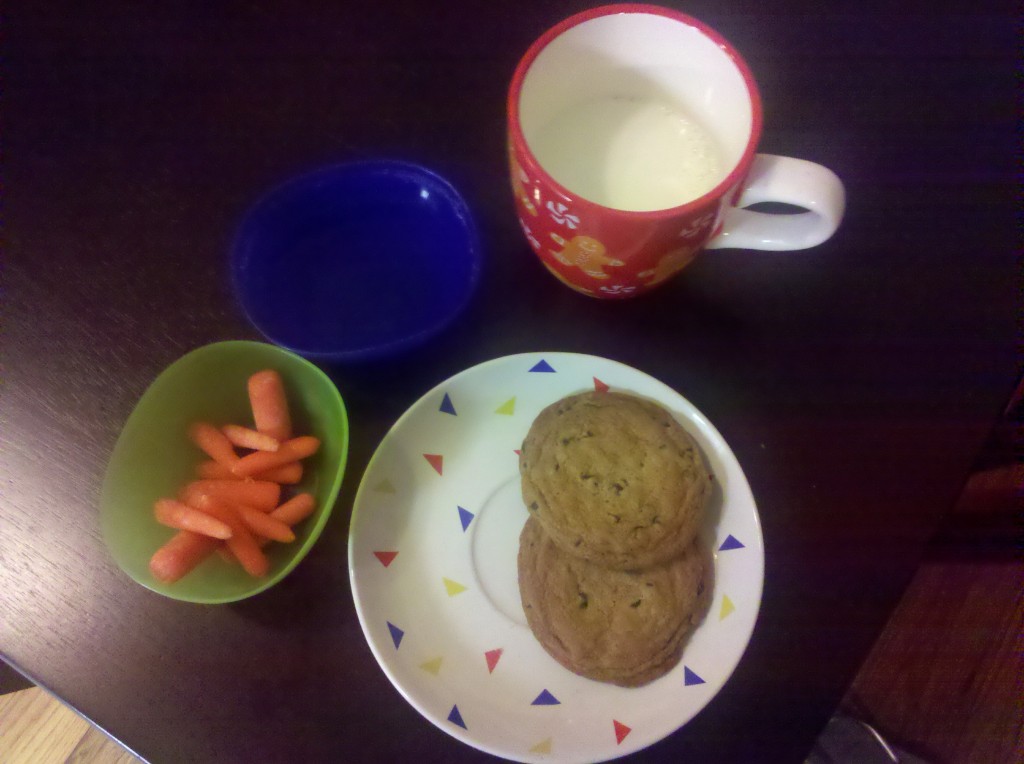 We made sure to leave Santa milk & cookies, but my sweet girls didn't want to forget the reindeer. "We need carrots!" Olivia said, and before I could shut the refrigerator door, Sophia piped up "And water! Don't forget the water!"
Saturday:
Santa came!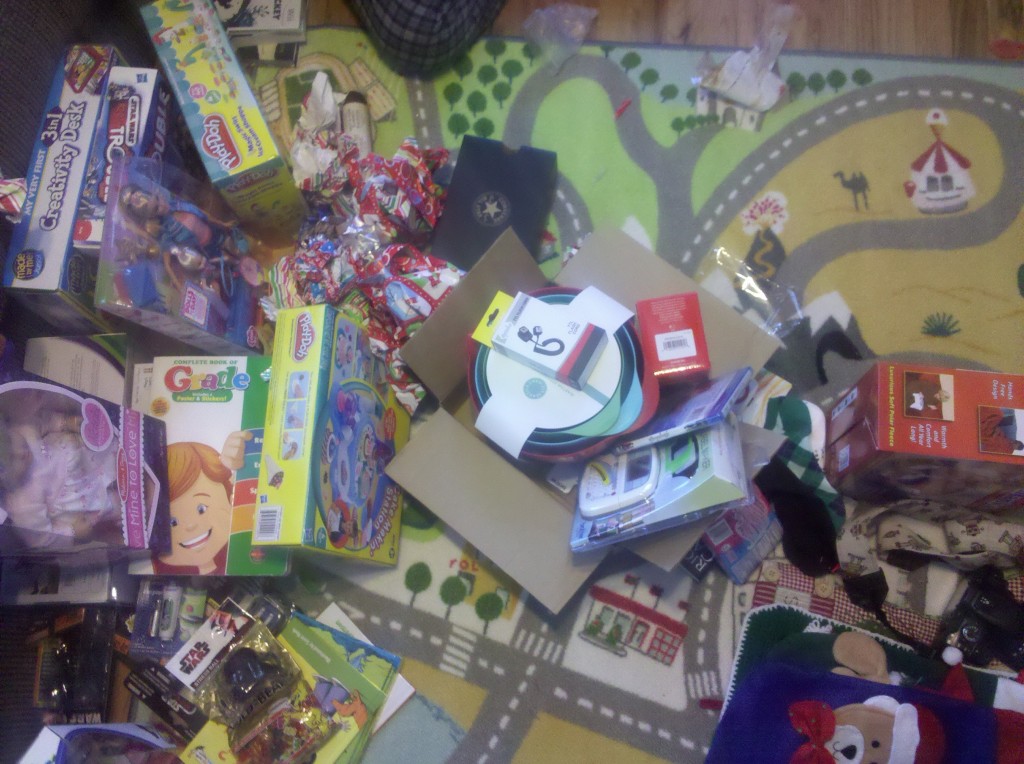 I'm still cleaning.
So that was our week. How was yours? You don't need a droid, any cell phone will do! Just hop over to Amy's A Good Life blog and grab the code, then link up below!