Sunday:
It was cold. And windy. So we stayed in most of the day and the girls played with playdoh and put puzzles together.
Sophia has *almost* mastered the 24 piece puzzle.
Olivia has moved on to 48 piece puzzles. So proud of them both!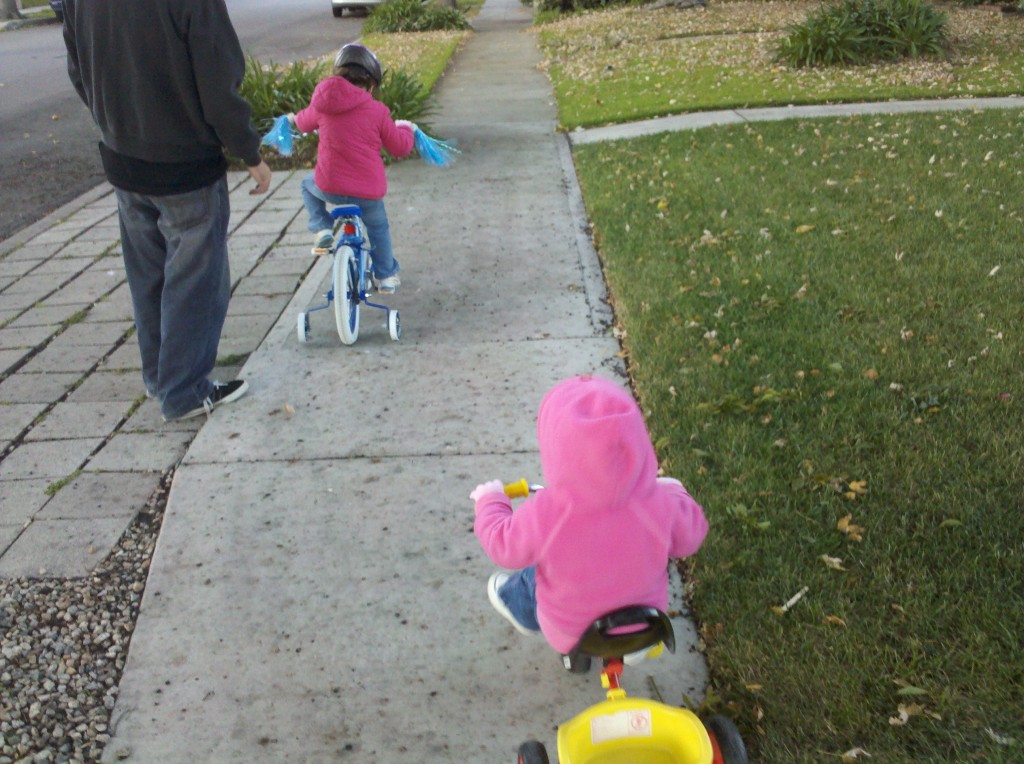 They then convinced us to take them outside to ride their bikes in the cold, windy weather. We lasted less than 30 minutes.
Monday:
I have had two pairs of jeans. TWO. I bent down to help the girls do something and heard them rip from the crotch to the ass. I guess that is what happens when you wear the same pair of jeans almost daily for six months and wash them once or twice a week. Now I only have one pair. I shall remedy that in the very near future.
(why yes, there is a Wookie in my holey jeans)
Tuesday:
Drawing with chalk on our back gate/wall. I really should scrub the old chalk off, I'm afraid it will eventually get baked into the brick.
Wednesday:
Sophia and I went to Costco as a part of our morning errands.
If I had a huge disposable income, I would definitely put this under the tree for my Star Wars loving girls. But alas, at over $150, I don't see it happening.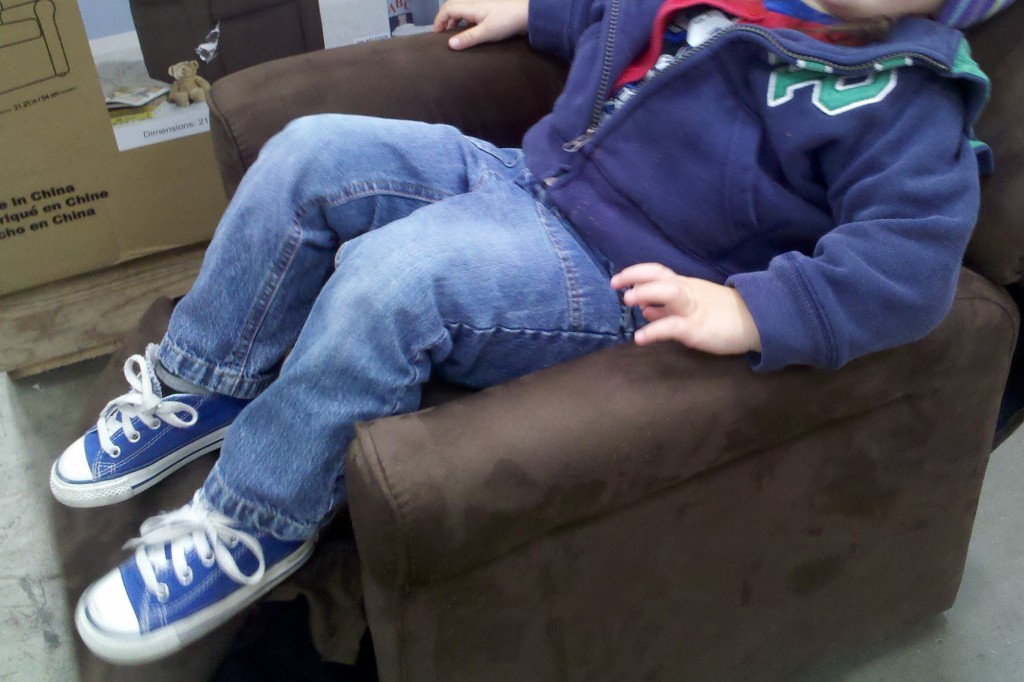 Although I was REALLY tempted by these cute little recliners. Since I would have to buy two, it went over our budget. But still, only $50 for a real, kid-sized, working recliner. Bill said he only wished daddy-sized ones were as affordable. Also: I took this one for the converse shot. *squee*
After we picked Olivia up from preschool we went to meet a new friend at the park. Sophia showed off her new swinging skills.
Hi there, shadow-mama.
Thursday:
After shopping all morning, we decided a nice relaxing afternoon playing in the sandbox was in order. This is dinosaur soup, with a dash of Pokey, apparently.
I love these little hats I found at the 99 cent store. Bill asked Olivia what the name of her grunge band was when he saw her wearing it. It's a shame they've almost outgrown their little sandbox.
Friday: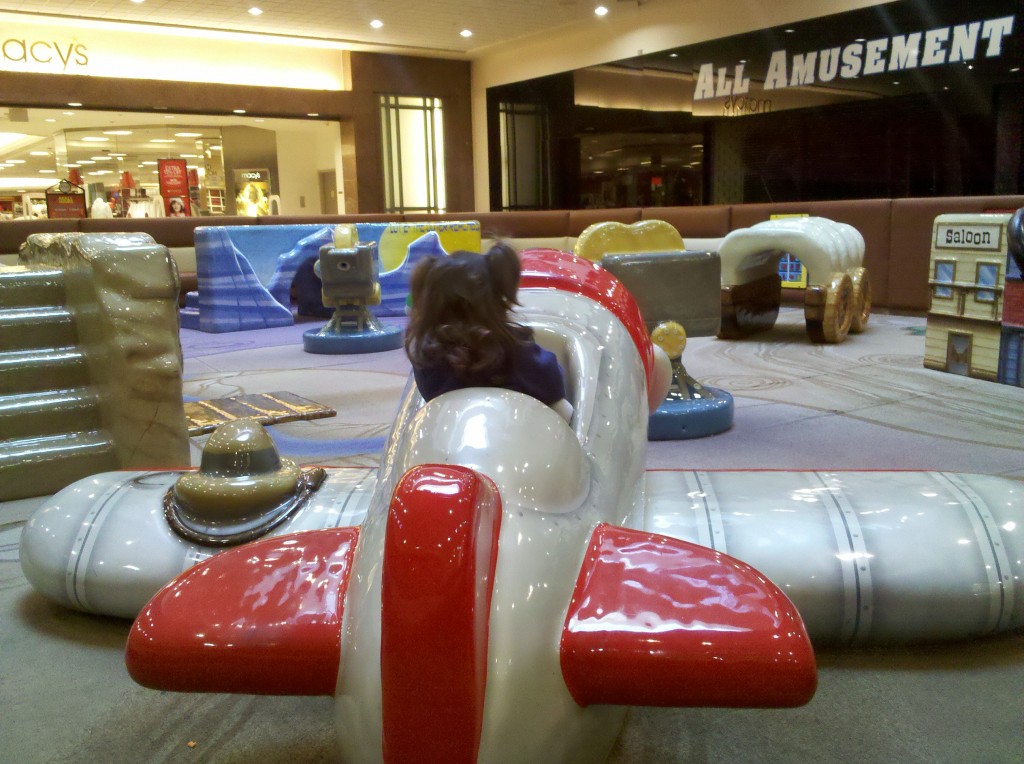 Friday found us at the mall, AGAIN, trying to finish up some Christmas shopping. I decided Sophia had earned a 30 minute break to run around the kids activity place. It's rather nice when the kid level is low.
Saturday: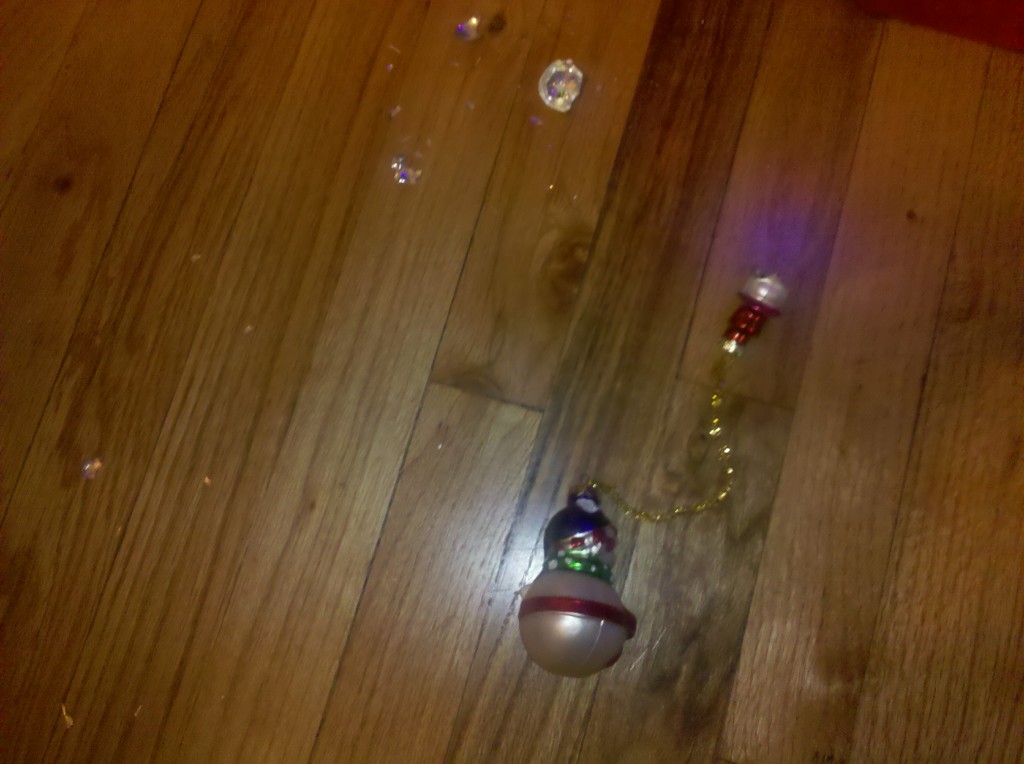 Olivia was SO upset she broke the ornament. But, as I told her, this gives us an excuse to go buy a new ornament, and I wasn't a big fan of this one anyway. She seemed to feel better after that.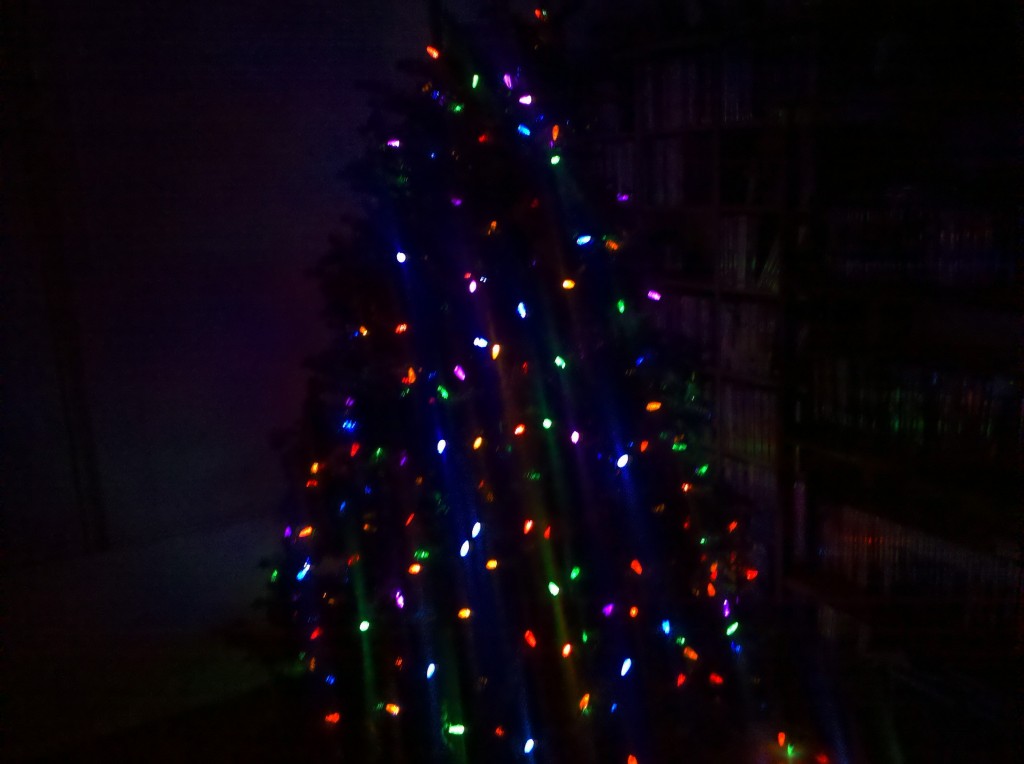 So twinkly.
Okay, that was MY week in Droid photos. What about you? If you want to link up, head on over to Amy's "A Good Life" blog and copy the code she has so KINDLY posted on her page, and then click to enter and link up!