Okay, so not really. I'm actually looking very forward to Thanksgiving, as it is Bill's favorite holiday and his dad makes amazing stuffing.
But.
The reality is Christmas will be here before I am ready, so I've started gathering information, searching the internets, and price comparing to make sure I can get my shit together in time and do not have to go out and run around like a stupid person.
When asked, the girls stated they wanted: A baby doll (Olivia wants one with hair she can brush, Sophia wants a bald one), books, kitchen stuff and more "friends" (which is what they call little plastic character figures and the like).
With a list like that, how can I NOT want to spoil the crap out of them? SO simple, so easy, and just sweet. I know my years of this simplicity will not last forever, so I am definitely enjoying searching for books to buy them (or to tell Santa to put under the tree for them).
My long-time childhood friend, Raven turned me on to the Non-toxic Kids website and they have published a really amazing list of books in order to help empower young girls. I'm thinking My Name is Not Isabella and Miss Rumphius will be under the tree for the girls. Someone in that article's comments mentioned a list of "Eighty Books for 20th Century Girls" compiled by Women's National Book Assn Inc. that I have been scouring.
Also worth mentioning: The Non-Toxic Kids website also published a listing of rainforest-safe publishers, those publishers who  do not (and those who do) use paper linked to rainforest destruction and global warming.
I was really upset to learn that the publishers of some of my favorite series on the "No-No" list…but it is good to know all the same.
One thing Santa has been given the go-ahead to put under our tree?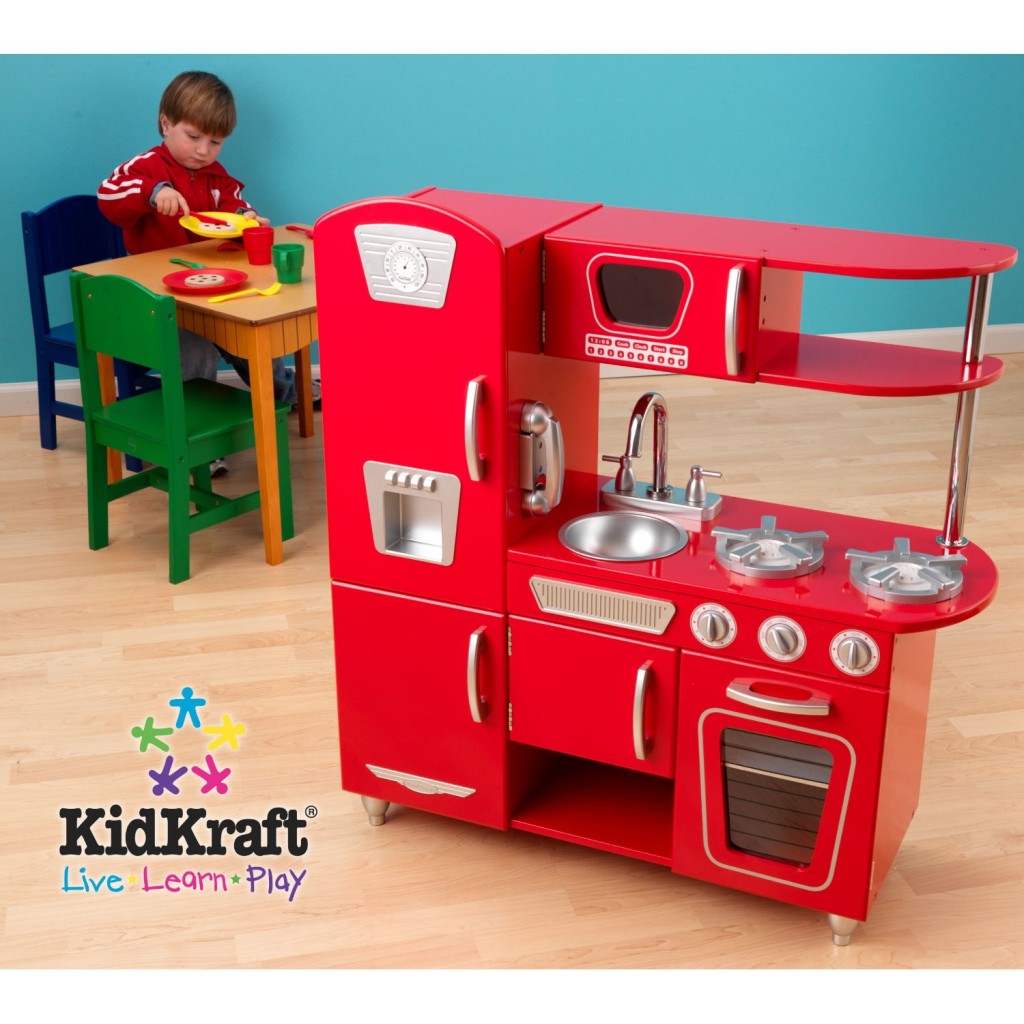 I wanted them to have a kitchen, but had come away unimpressed with the plastic ones. Our budget wouldn't allow some of the fancier wooden ones I have seen and I was sure this one would fall into that same category. But I found it online for only about $25 more than the plastic one I liked and the reviews were great, so I put my order in to the Christmas Elves.
I'm actually very excited about this, because I know it will make a massive impact on the girls, and they will enjoy being able to take their "restaurant" play to the next level.
Now if I could only figure out what to get Bill…
*Please note, the people who published the linked books don't know who I am and I gain nothing if you purchase the books using the link I gave you. I don't even know how that works. But I think I'm supposed to mention it. Also, Non-Toxic Kids is a website I have no prior relationship with, they don't know who the heck I am. I just liked the few articles I have read and wanted to share them.